About Us - Frequently Asked Questions
Dec 16, 2017
FAQ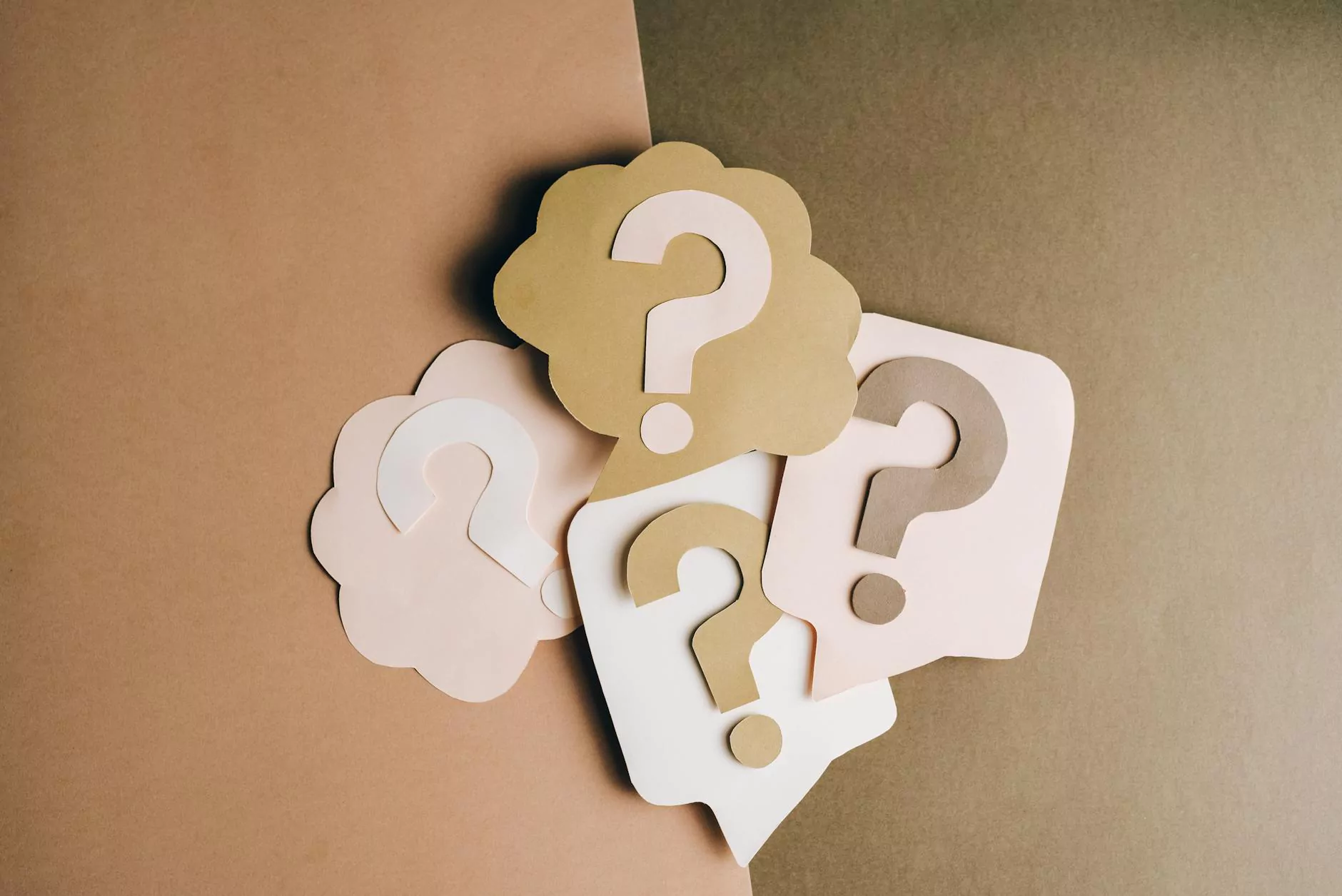 About Meaningful Connections Brand Consulting
Welcome to the FAQ page of Meaningful Connections Brand Consulting, a renowned industry leader in the field of business and consumer services. We specialize in providing top-notch consulting and analytical services to clients across various industries.
What Makes Us Unique?
At Meaningful Connections Brand Consulting, we stand out from the competition through our unparalleled expertise, dedication to excellence, and commitment to achieving impactful outcomes for our clients. Our core values of integrity, innovation, and collaboration drive us to deliver high-end solutions that help businesses thrive.
Our Range of Consulting Services
As a trusted partner, we offer a comprehensive suite of consulting and analytical services designed to address the diverse needs of our clients. Our services include:
Market research and analysis
Brand strategy development
Marketing campaign planning and implementation
Consumer behavior analysis
Competitive analysis
Customer experience optimization
Product and service innovation
Data-driven insights and decision-making
Benefits of Collaborating with Us
When you choose Meaningful Connections Brand Consulting as your consulting partner, you can expect to experience numerous benefits:
Expertise: Our team of highly skilled consultants possesses extensive experience and expertise in their respective fields, ensuring that you receive the best guidance and support.
Customized Approach: We understand that each client is unique, and we tailor our solutions to your specific requirements, ensuring personalized assistance to maximize your success.
Data-Driven Insights: By leveraging our advanced analytical tools and methodologies, we provide you with valuable data insights that empower informed decision-making for your business.
Goal-Oriented Solutions: Our consulting services are designed to align with your organizational goals, helping you achieve sustainable growth and enhanced brand performance.
Collaborative Partnerships: We believe in collaborative partnerships and work closely with you to understand your challenges, co-create strategies, and achieve meaningful outcomes together.
Our Approach and Methodologies
At Meaningful Connections Brand Consulting, we follow a systematic approach and industry-recognized methodologies to ensure optimal results for our clients. Our approach includes:
Discovery: We begin by gaining a deep understanding of your business, industry, target audience, and goals.
Analysis: Based on the gathered information, we conduct in-depth analysis and research to identify growth opportunities and challenges.
Strategy Development: We develop a comprehensive strategy that aligns with your objectives, leveraging our expertise and market insights.
Implementation: We work closely with your team to implement the strategy, providing guidance, support, and continuous monitoring throughout the process.
Evaluation: After implementation, we evaluate the effectiveness of the strategy, analyze results, and make necessary adjustments for further improvement.
Contact Us
If you have any further questions or would like to explore how our consulting services can benefit your business, feel free to reach out to us. Our team of experts is always ready to assist you on your journey towards success.
Thank you for choosing Meaningful Connections Brand Consulting – your trusted partner for exceptional consulting and analytical services. We look forward to helping your business thrive!