Field Trips with Meaningful Connections Brand Consulting
Dec 21, 2020
Locations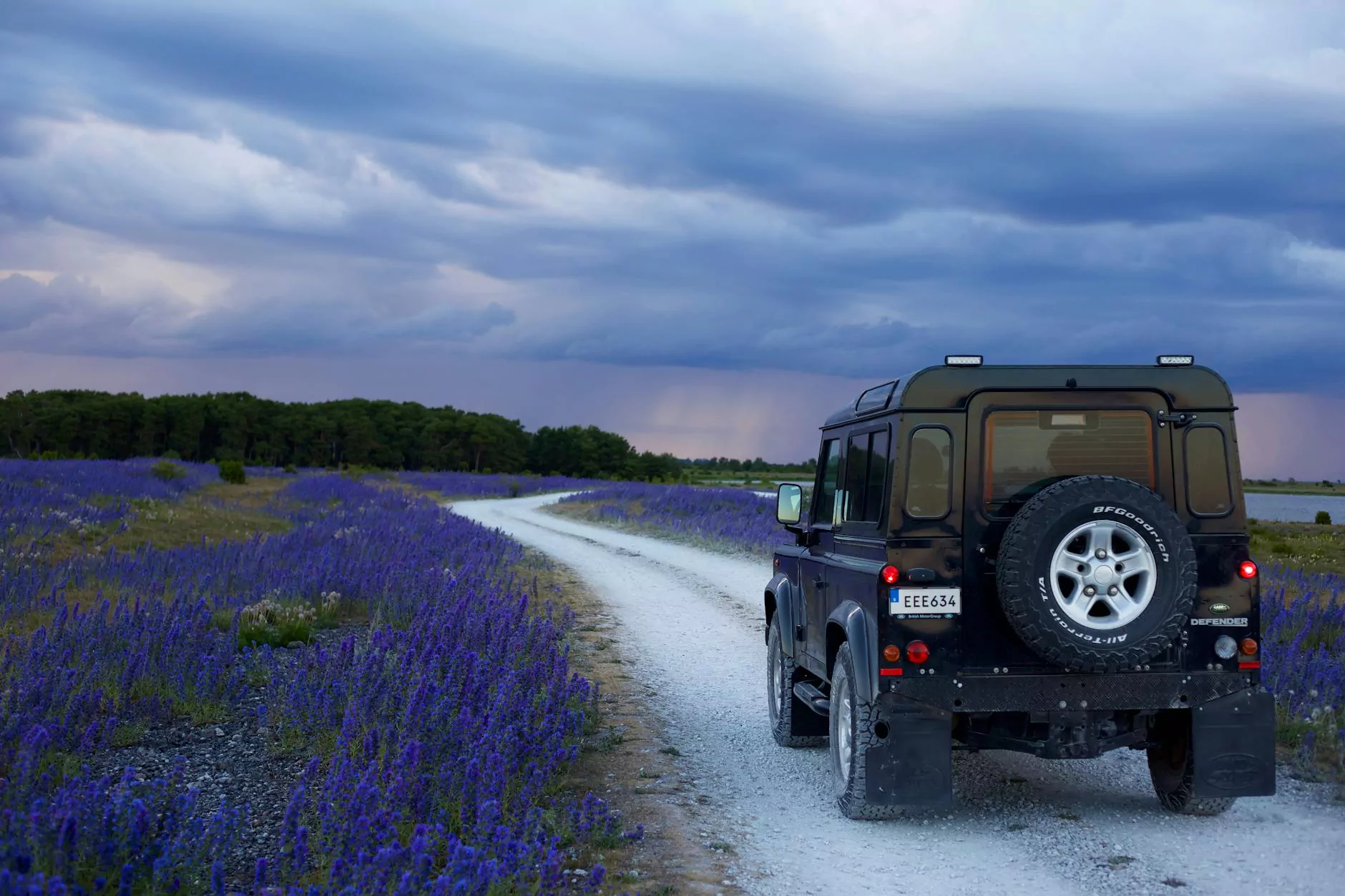 Introduction
Welcome to Meaningful Connections Brand Consulting, where we believe that learning can be fun and transformative. We offer curated field trips for businesses and organizations in the consulting and analytical services industry. Our goal is to provide unique and educational experiences that inspire growth, creativity, and meaningful connections.
Why Choose Our Field Trips?
When it comes to organizing field trips, we go above and beyond to ensure that every experience is exceptional. Here's why you should choose Meaningful Connections Brand Consulting for your next outing:
1. Tailored Experiences
Each of our field trips is carefully crafted to meet the specific needs and goals of our clients. Whether you are a small business, a large corporation, or a non-profit organization, we design experiences that align with your objectives, industry, and target audience.
2. Expert Guides
Our team consists of experienced industry professionals who are passionate about sharing their knowledge and expertise. They serve as guides during the field trips, providing valuable insights, answering questions, and facilitating engaging discussions.
3. Unique Venues
We partner with a wide range of venues and establishments to offer diverse and captivating field trip destinations. From industry-specific institutions to innovative startups, we ensure that every venue aligns with the interests and objectives of our clients.
4. Educational Content
Our field trips are not only entertaining but also highly educational. We work closely with our clients to understand their core areas of interest and develop content-rich itineraries. Participants will gain valuable insights into the latest industry trends, best practices, and emerging technologies.
5. Networking Opportunities
We understand the importance of building connections within the consulting and analytical services industry. Our field trips provide excellent networking opportunities, allowing participants to connect with like-minded professionals and expand their professional circles.
Field Trip Options
At Meaningful Connections Brand Consulting, we offer a variety of field trip options to cater to the diverse needs and interests of our clients. Some of our most popular field trip programs include:
1. Industry Insight Tours
Join us on an immersive journey through the industry landscape. Our industry insight tours provide participants with a comprehensive understanding of the consulting and analytical services sector. From visiting leading companies to attending informative presentations, this field trip is perfect for those looking to gain a holistic perspective of the industry.
2. Innovation Labs
Step into the world of innovation and technology with our innovation lab field trip. Participants will have the opportunity to explore cutting-edge startups, interact with industry disruptors, and gain insights into the latest advancements shaping the consulting and analytical services field.
3. Professional Workshops
Enhance your skills and expertise with our professional workshops. Led by industry experts, these interactive sessions delve into various topics such as data analysis, market research methodologies, and strategic consulting. Participants will learn practical skills that can be applied to their professional roles.
4. Case Study Visits
Experience real-world consulting scenarios by participating in our case study visits. During these field trips, participants will work together to solve complex business problems, analyze data, and develop innovative strategies. It's a hands-on opportunity to apply consulting and analytical skills in a dynamic setting.
Booking Information
Ready to embark on a transformative field trip with Meaningful Connections Brand Consulting? Here's how you can book your spot:
1. Contact Us
Get in touch with our friendly team by phone or email. Share your requirements, desired field trip program, and preferred dates. We will work closely with you to understand your needs and create a customized experience.
2. Tailoring the Trip
Once we have gathered all the necessary information, our team will tailor the field trip to meet your specific requirements. We will carefully curate the itinerary, select venues, and incorporate relevant educational content.
3. Confirmation and Payment
Once the details are finalized, we will send you a confirmation along with payment instructions. Payment can be made securely through our online platform. Please note that early booking is advisable to secure preferred dates and access to exclusive venues.
4. Get Ready for an Unforgettable Trip
As the field trip date approaches, we will provide you with all the necessary information, including logistical details and any recommended preparations. Our team will be available to address any questions or concerns you may have.
Conclusion
Embark on a transformative journey with Meaningful Connections Brand Consulting. Our field trips offer unique opportunities to explore the consulting and analytical services industry, gain valuable insights, and connect with industry professionals. Contact us today to book your tailored field trip and unlock new possibilities for growth and learning.