Mutual Insurance - Proxy Voting Services
Sep 10, 2023
Services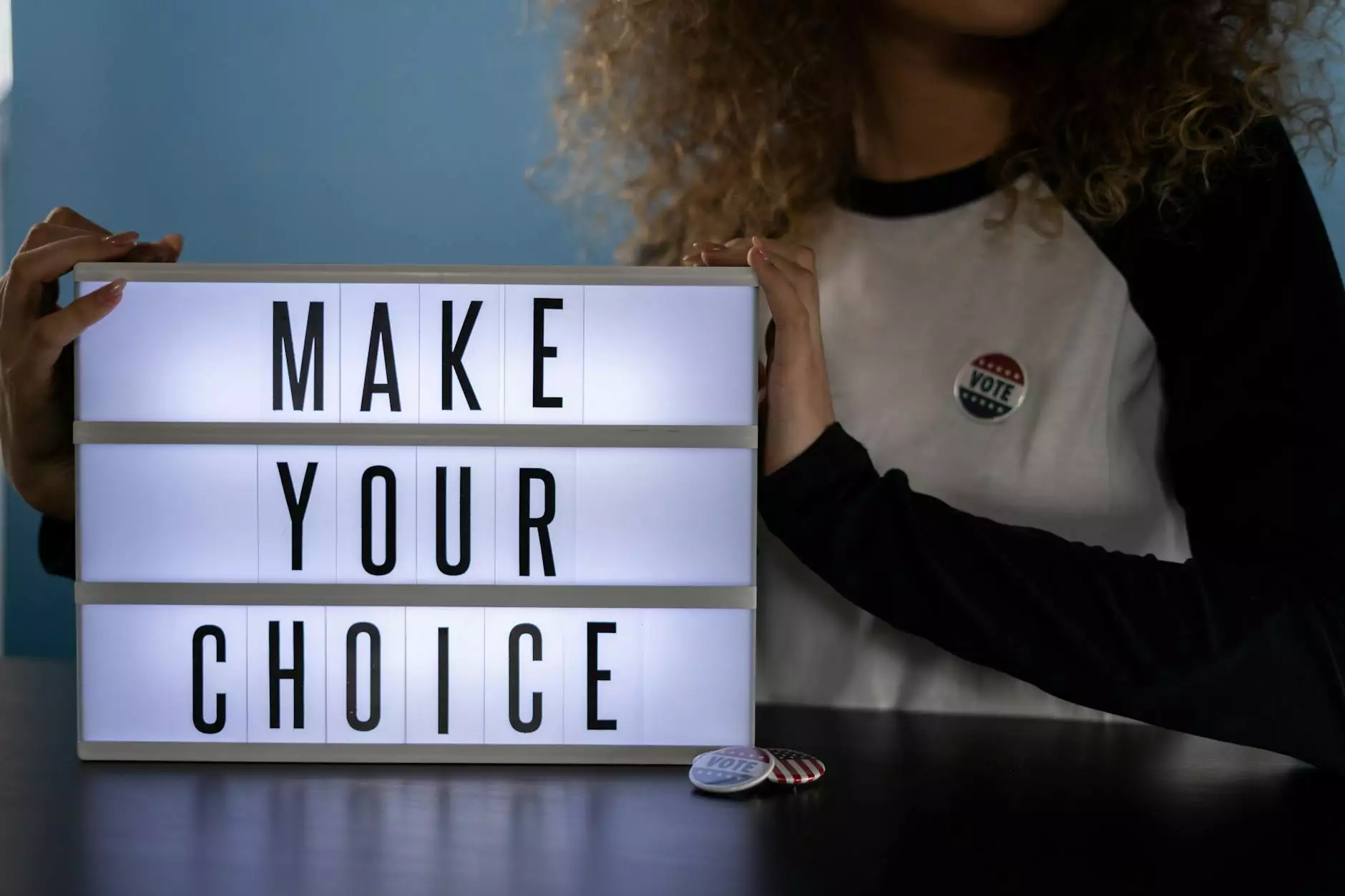 Expert Proxy Voting Services for Mutual Insurance Companies
Welcome to Meaningful Connections Brand Consulting, your trusted partner for comprehensive consulting and analytical services in the mutual insurance industry. With our deep expertise and industry knowledge, we proudly offer specialized proxy voting services tailored to meet the unique needs of mutual insurance companies.
Understanding the Importance of Proxy Voting
Proxy voting is a fundamental aspect of corporate governance, enabling shareholders to exercise their voting rights on important matters that impact the company's operation and decision-making process. Mutual insurance companies, as member-owned entities, rely on the active participation and engagement of their policyholders in the voting process to shape the company's direction and policies.
At Meaningful Connections Brand Consulting, we recognize the significance of proxy voting for mutual insurance companies and offer dedicated services to optimize the voting experience, promote transparency, and enhance policyholder engagement.
Streamlined Consulting and Analytical Services
Our team of experienced professionals combines industry expertise with analytical insights to help mutual insurance companies successfully navigate the complex landscape of proxy voting. We understand the specific challenges faced by the industry and offer tailored solutions that prioritize transparency, compliance, and shareholder value.
Comprehensive Proxy Voting Services
Our comprehensive proxy voting services encompass:
Educating Policyholders: We believe that an informed policyholder is an engaged policyholder. We provide educational resources, including informative materials and training sessions, to empower policyholders with the knowledge necessary for effective proxy voting.
Voting Recommendations: Our expert team conducts thorough research and analysis to provide well-informed voting recommendations based on the unique circumstances and goals of each mutual insurance company. We consider factors such as corporate governance practices, executive compensation, and sustainability initiatives to guide policyholders towards informed voting decisions.
Proxy Statement Analysis: We carefully review and analyze proxy statements to identify potential concerns and areas of improvement. Our in-depth analysis helps mutual insurance companies ensure their proxy statements are clear, accurate, and compliant with relevant regulations and best practices.
Vote Monitoring and Reporting: We offer comprehensive monitoring and reporting services to track voting results, identify trends, and provide valuable insights to mutual insurance companies. Our reports help companies understand the outcomes of proxy voting, evaluate policyholder sentiment, and navigate potential areas of improvement.
Engaging Stakeholders: Meaningful Connections Brand Consulting assists mutual insurance companies in establishing effective communication channels and engagement strategies with policyholders throughout the proxy voting process. By fostering meaningful dialogue and transparency, we help companies build trust and promote active participation.
Ensuring Compliance: Our team stays up-to-date with regulatory requirements, enabling mutual insurance companies to comply with local and national regulations surrounding proxy voting. We ensure that the voting process remains transparent, fair, and in adherence to the highest standards of corporate governance.
Why Choose Meaningful Connections Brand Consulting?
When it comes to proxy voting services for mutual insurance companies, partnering with Meaningful Connections Brand Consulting offers numerous advantages:
Industry Expertise: Our team boasts extensive experience and deep knowledge of the mutual insurance industry, including the unique challenges and opportunities it presents.
Customized Solutions: We understand that each mutual insurance company is different. Our services are tailored to address your specific needs, ensuring an effective and personalized approach.
Transparent Processes: We prioritize transparency in all our interactions and processes, fostering trust and confidence among policyholders and clients.
Data-Driven Insights: Our analytical approach leverages data and insights to provide evidence-based recommendations and drive informed proxy voting decisions.
Commitment to Excellence: At Meaningful Connections Brand Consulting, we are committed to delivering exceptional services that exceed client expectations and drive positive outcomes.
Contact Us Today
If you are a mutual insurance company seeking expert proxy voting services, look no further. Meaningful Connections Brand Consulting is your reliable partner for comprehensive, tailored, and highly effective consulting and analytical services. Contact us today to learn more about our solutions and how we can assist your organization in optimizing proxy voting for the benefit of policyholders and the company as a whole.