Advanced Election Analytics
Mar 18, 2020
Services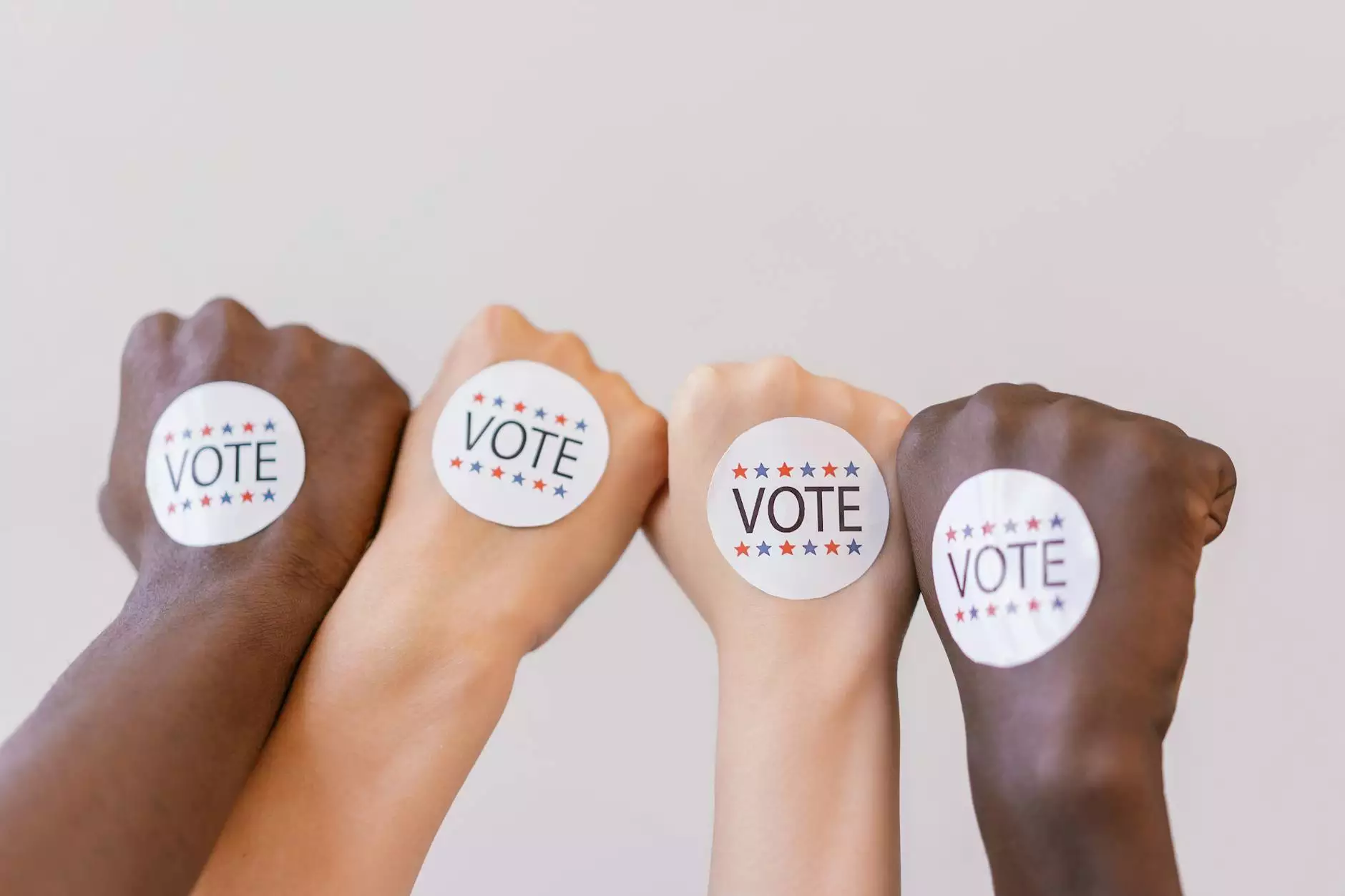 Unlocking Success Through Data-driven Strategies
Welcome to Meaningful Connections Brand Consulting, your trusted partner in the realm of advanced election analytics. In today's highly competitive political landscape, it's crucial to have access to reliable data-driven insights that can shape effective campaign strategies and maximize electoral success. Our team of skilled professionals specializes in providing comprehensive consulting and analytical services tailored specifically for the world of politics.
Empowering Political Candidates and Campaigns
At Meaningful Connections, we understand the challenges that political candidates and campaigns face when trying to navigate complex electoral environments. We believe that data is the key to unlocking competitive advantages and securing favorable outcomes. Our advanced election analytics services are designed to empower political entities with a 360-degree view of their target audiences, competition, and overall campaign performance.
The Power of Advanced Data Analytics
Our team leverages cutting-edge technologies and sophisticated data analysis techniques to provide deep insights into voter behavior, preferences, and trends. By combining the power of big data with our expertise in statistical modeling, we can help you make informed decisions, identify potential pitfalls, and create impactful strategies that resonate with your constituents.
Customized Solutions for Electoral Success
Meaningful Connections Brand Consulting offers a range of bespoke solutions tailored to meet the unique needs of each political campaign. We understand that a one-size-fits-all approach is inadequate in the world of politics. Our team works closely with you to develop personalized strategies that align with your goals, political ideologies, and target demographics.
Comprehensive Voter Analysis
We conduct comprehensive voter analysis to identify key constituencies, demographic segments, and voting patterns. By understanding the characteristics and preferences of your potential supporters, we can help you refine your messaging, outreach efforts, and campaign platforms for maximum impact.
Competitive Landscape Assessment
Staying ahead of your political opponents is crucial for electoral success. Our advanced analytical techniques enable us to perform thorough assessments of the competitive landscape, including candidate analysis, issue mapping, and campaign strategies. Armed with these insights, you can deploy effective countermeasures and craft compelling narratives that differentiate you from the crowd.
Optimized Campaign Resource Allocation
Strategic resource allocation is vital for any campaign's success. Our team leverages advanced analytics to help you identify the most impactful areas for campaign spending, where your resources can yield the highest returns. This data-driven approach ensures that your campaign budget is optimally utilized, minimizing wastage and maximizing engagement.
Collaborative Approach and Expert Guidance
At Meaningful Connections, we believe in fostering meaningful partnerships with our clients. We collaborate closely with you and your team throughout the entire campaign process, offering expert guidance and support every step of the way. Our seasoned consultants bring a wealth of experience in the political landscape, ensuring that you receive the highest level of expertise and strategic advice.
Contact Us Today
If you are ready to elevate your political campaign to new heights of success, don't hesitate to reach out to us at Meaningful Connections Brand Consulting. Our team is ready to help you navigate the complexities of advanced election analytics and empower your campaign with data-driven insights. Contact us today to schedule a consultation and take the first step towards electoral victory.