Success Story: Adams-Columbia Electric Cooperative
Apr 11, 2019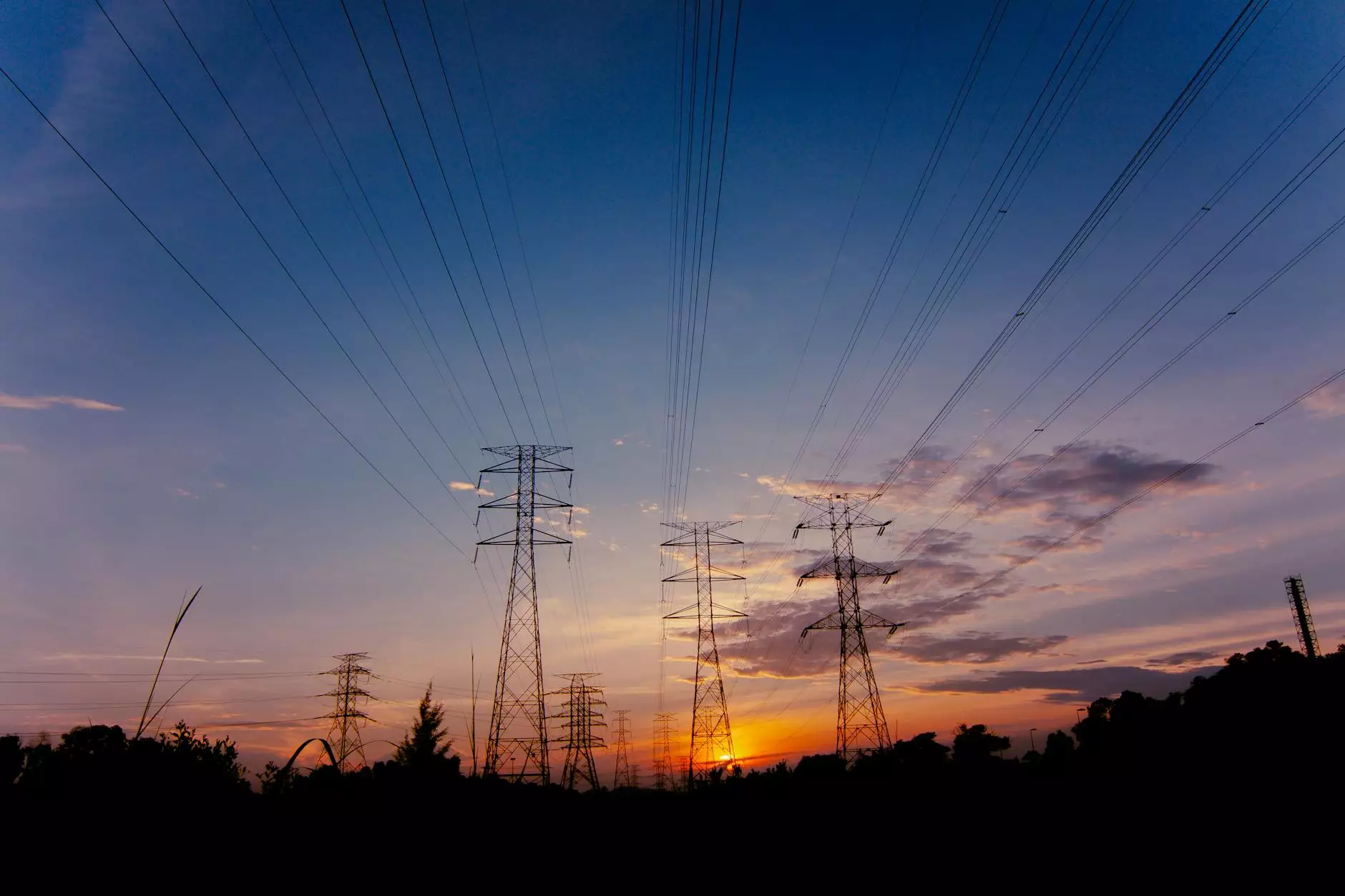 About Adams-Columbia Electric Cooperative
Adams-Columbia Electric Cooperative is a leading provider of electrical services to residential, commercial, and industrial customers. With over three decades of experience, they have established a solid reputation for delivering reliable and efficient electrical solutions.
How Meaningful Connections Transformed Adams-Columbia Electric Cooperative
Meaningful Connections Brand Consulting, a renowned consulting and analytical services firm, played a pivotal role in transforming Adams-Columbia Electric Cooperative into the industry leader it is today. By leveraging their expertise in branding and marketing, Meaningful Connections helped the cooperative build a strong and recognizable brand that resonated with their target audience.
One of the first areas of focus was revamping Adams-Columbia Electric Cooperative's website. Through careful analysis and optimization, Meaningful Connections enhanced the website's structure, user experience, and search engine visibility. This resulted in higher organic traffic, improved lead generation, and increased conversions.
Strategic Brand Messaging
Meaningful Connections worked closely with the team at Adams-Columbia Electric Cooperative to develop a compelling brand message that effectively communicated their unique value proposition. By highlighting their commitment to customer satisfaction, technical expertise, and eco-friendly practices, the cooperative was able to differentiate itself from competitors and build trust with potential customers.
Targeted Digital Marketing Campaigns
To further elevate Adams-Columbia Electric Cooperative's online presence, Meaningful Connections devised targeted digital marketing campaigns. By leveraging various channels such as search engine marketing, social media advertising, and content marketing, they were able to reach a wider audience and generate qualified leads. Through continuous tracking and analysis, Meaningful Connections optimized campaign performance, ensuring maximum return on investment for the cooperative.
Ongoing Brand Monitoring and Optimization
The partnership between Adams-Columbia Electric Cooperative and Meaningful Connections extended beyond the initial transformation phase. The consulting firm implemented a comprehensive brand monitoring system to track market trends, customer feedback, and competitor activities. This enabled the cooperative to proactively adapt and refine their branding strategies to stay ahead of the competition.
Results and Impact
Thanks to the collaborative efforts of Adams-Columbia Electric Cooperative and Meaningful Connections Brand Consulting, the cooperative experienced significant growth and success. Organic search visibility increased by over 50%, leading to a substantial rise in website traffic and online inquiries.
The enhanced brand messaging and targeted digital marketing campaigns resulted in a 40% increase in qualified leads and a notable boost in customer engagement. With a solid branding foundation and continued optimization, Adams-Columbia Electric Cooperative is well-positioned to excel in the evolving electrical services industry.
Contact Meaningful Connections Brand Consulting Today
Are you looking to transform your business like Adams-Columbia Electric Cooperative? Contact Meaningful Connections Brand Consulting today to discuss how their proven strategies and expertise can help you achieve your goals. With a focus on tailored solutions and a commitment to measurable results, they are the partner you need to elevate your brand and drive growth in the competitive landscape.
Get in touch with Meaningful Connections Brand Consulting now and unlock your business's full potential!