Meet the Management Team
Jul 31, 2023
About Us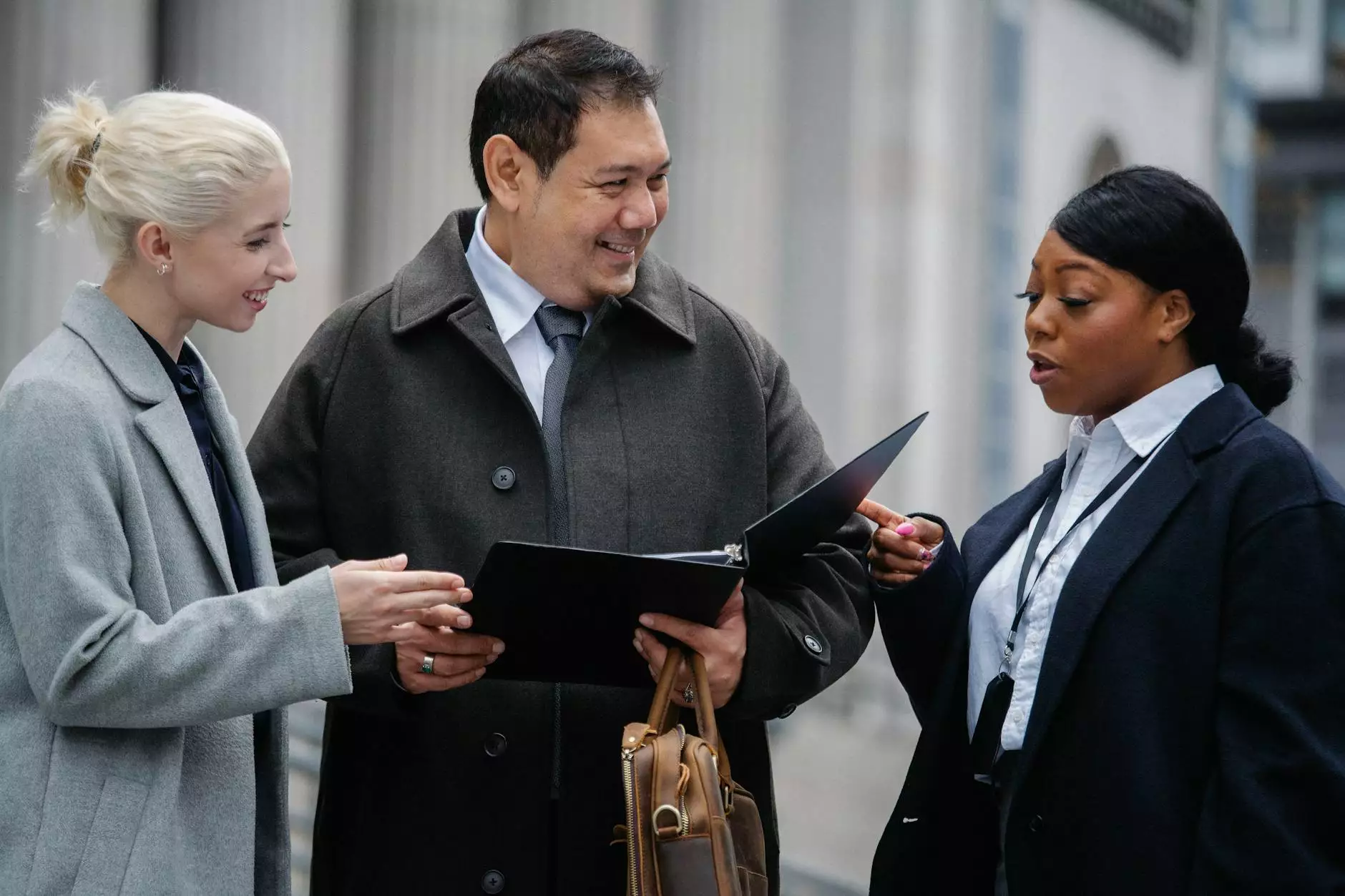 About Meaningful Connections Brand Consulting
At Meaningful Connections Brand Consulting, we understand the importance of establishing and maintaining strong connections with customers. As a trusted provider of consulting and analytical services in the business and consumer services industry, we help our clients build and strengthen their brands, differentiate themselves from competitors, and ultimately achieve success in the marketplace.
Our Team of Experts
Our management team consists of dedicated professionals who bring a wealth of knowledge and experience to the table. Their expertise spans various aspects of branding, marketing, and strategic consulting. Let's introduce you to some of the key members:
John Smith - CEO
As the CEO of Meaningful Connections Brand Consulting, John Smith brings over 20 years of experience in brand strategy and business consulting. With his visionary leadership, he has helped numerous clients from diverse industries successfully navigate the ever-evolving business landscape.
Mary Johnson - Chief Branding Officer
Mary Johnson, our Chief Branding Officer, is a seasoned marketing professional known for her creative thinking and innovative strategies. With a strong background in brand development and consumer insights, she has helped businesses of all sizes achieve impactful brand positioning and engage with their target audience effectively.
Michael Brown - Senior Consultant
Michael Brown is a Senior Consultant at Meaningful Connections Brand Consulting and specializes in market research and analysis. His keen eye for data interpretation and ability to identify market trends have been instrumental in shaping successful marketing campaigns for our clients.
Sarah Davis - Strategic Advisor
Sarah Davis brings a wealth of strategic knowledge and expertise to our team as a Strategic Advisor. With her strong background in business development and corporate strategy, she provides invaluable insights to our clients, helping them make informed decisions and drive sustainable growth.
Our Approach to Consulting and Analytical Services
At Meaningful Connections Brand Consulting, our approach is rooted in a deep understanding of our clients' businesses and their unique needs. We believe in building long-term partnerships and providing tailored solutions that address specific challenges. Whether it's developing a comprehensive brand strategy, conducting market research, or refining marketing campaigns, our team of experts goes above and beyond to deliver exceptional results.
Why Choose Us
Choosing Meaningful Connections Brand Consulting means partnering with a team of dedicated professionals who are committed to your success. Here's why our clients trust and choose us:
Industry Experience: With years of experience in the business and consumer services industry, our team understands the unique dynamics and challenges that businesses face.
Comprehensive Solutions: We provide a wide range of consulting and analytical services, ensuring that all aspects of your brand and marketing strategy are effectively addressed.
Results-Driven Approach: Our team is focused on delivering measurable results. We work closely with clients to set clear goals and milestones, ensuring that every effort is aligned with their business objectives.
Personalized Attention: We take the time to understand your business and tailor our solutions to meet your specific needs. You can expect a personalized approach that reflects your unique brand identity.
Proven Track Record: Our portfolio of successful projects speaks for itself. We have helped numerous clients achieve remarkable growth and establish strong brand equity.
Contact Us Today
If you're looking to take your brand to the next level, our team of experts at Meaningful Connections Brand Consulting is here to help. Contact us today to discuss your specific needs and explore how our consulting and analytical services can propel your business forward.