Success Story: American Morgan Horse Association
Jul 21, 2018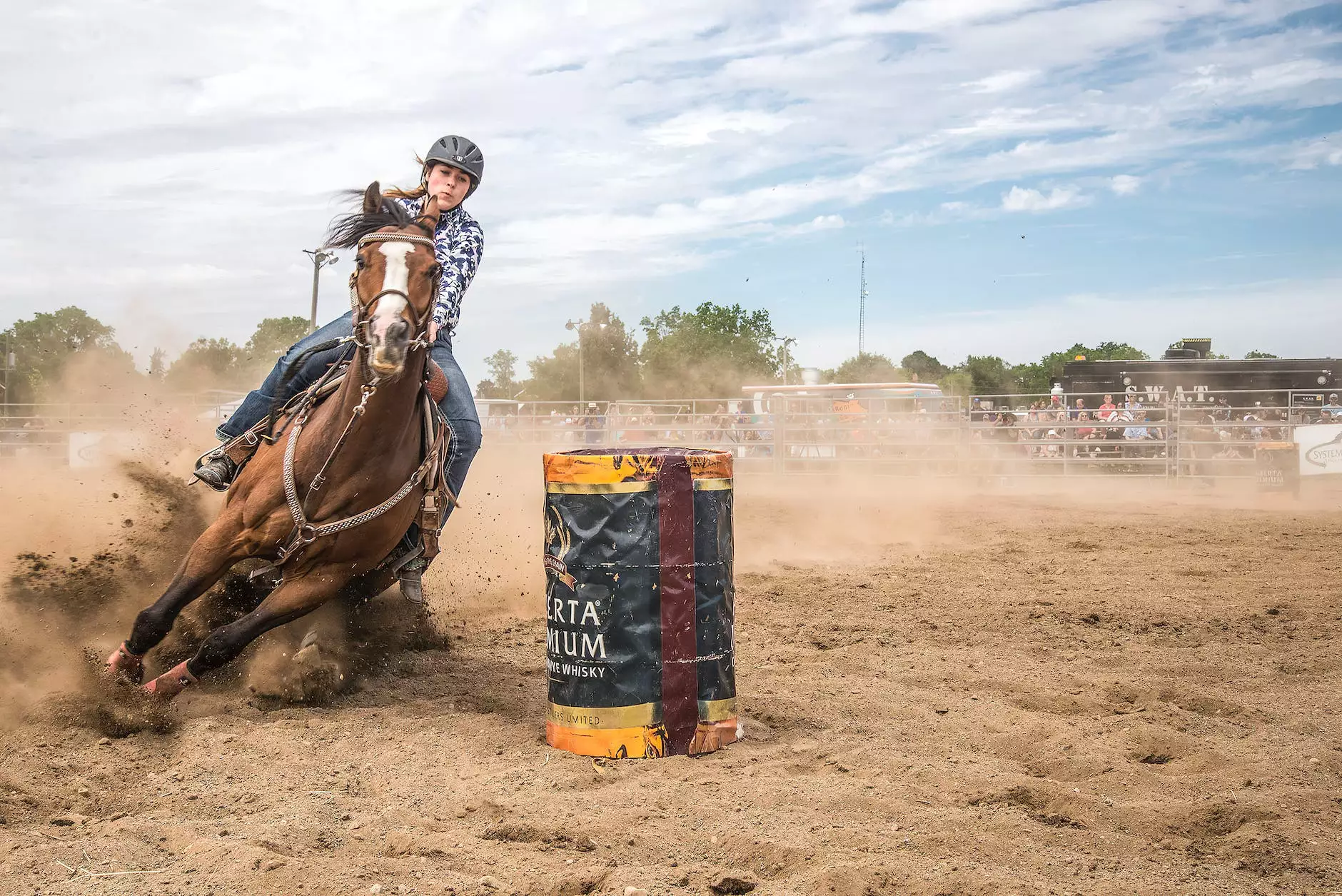 The American Morgan Horse Association:
The American Morgan Horse Association (AMHA) is a prestigious organization dedicated to promoting, preserving, and ensuring the vitality of the Morgan horse breed. With a rich history dating back to the late 18th century, the AMHA has played a significant role in the equine industry, showcasing the versatility and beauty of Morgan horses.
Introduction to Meaningful Connections Brand Consulting:
Meaningful Connections Brand Consulting is a renowned consulting firm specializing in providing comprehensive consulting and analytical services to businesses in various industries. With a team of highly skilled professionals, they assist clients in strengthening their brand presence, improving marketing strategies, and achieving overall success in a competitive market.
A Successful Partnership:
The AMHA recognized the need to adapt to the digital era and enhance its online presence to reach a broader audience. They sought the expertise of Meaningful Connections to develop a strategic plan to achieve their goals.
Analyzing the AMHA's Online Presence:
Meaningful Connections began by conducting an in-depth analysis of the AMHA's existing website, social media platforms, and overall online presence. They identified areas for improvement and opportunities for growth.
Website Enhancement:
With a focus on user experience and search engine optimization (SEO), Meaningful Connections revamped the AMHA's website to ensure it provided a seamless browsing experience for visitors. Their team carefully crafted keyword-rich content, ensuring it was informative, engaging, and aligned with the association's goals.
Improving User Engagement:
Meaningful Connections implemented intuitive navigation, clear calls-to-action, and visually appealing design elements to enhance user engagement. They also integrated social media sharing buttons, allowing visitors to effortlessly share content and increase the association's online presence.
Content Strategy:
Understanding the importance of high-quality content in attracting and retaining visitors, Meaningful Connections devised a comprehensive content strategy for the AMHA. They conducted thorough research and created keyword-driven content that catered to the interests and needs of their target audience.
Informative Blog Articles:
Meaningful Connections' team of expert copywriters crafted informative blog articles that highlighted various aspects of Morgan horses, including their history, care, and training. These articles were optimized for search engines, drawing organic traffic to the AMHA's website and establishing them as a reliable source of information within the horse community.
Search Engine Optimization:
Recognizing the significance of search engine rankings, Meaningful Connections implemented a robust SEO strategy for the AMHA. They ensured optimal keyword placement, meta tag optimization, and the incorporation of relevant backlinks, which boosted the association's visibility in search engine results.
Local SEO:
To target a local audience, Meaningful Connections executed a focused local SEO campaign. This involved optimizing the association's website for location-specific keywords, creating business listings and citations, and leveraging local directories. As a result, the AMHA's visibility in local search results significantly increased.
The Outcome:
The collaboration between the American Morgan Horse Association and Meaningful Connections Brand Consulting yielded exceptional results. The AMHA experienced a remarkable increase in website traffic, user engagement, and overall brand recognition.
Increased Organic Traffic:
With Meaningful Connections' effective SEO strategies, the AMHA witnessed a substantial boost in organic traffic to their website. Their visibility in search engine results improved significantly, bringing in a steady stream of targeted visitors who were genuinely interested in Morgan horses.
Enhanced Online Visibility:
The AMHA's improved search engine rankings and local SEO efforts helped them dominate the online equine community. Their website became a go-to resource for horse enthusiasts seeking reliable information about the Morgan breed.
Established Industry Authority:
Through the creation and dissemination of informative and engaging content, the AMHA solidified its position as an industry authority. Horse owners, breeders, and enthusiasts alike recognized the association as a trustworthy source of knowledge and guidance.
Conclusion:
The success story of the American Morgan Horse Association, in collaboration with Meaningful Connections Brand Consulting, showcases the power of strategic consulting and effective digital marketing strategies. With the expertise and guidance provided by Meaningful Connections, the AMHA was able to revamp their online presence, establish themselves as a leading authority, and achieve remarkable success in the equine industry.