Voting Service for Nonprofits | SBS - Meaningful Connections Brand Consulting
Feb 4, 2018
Services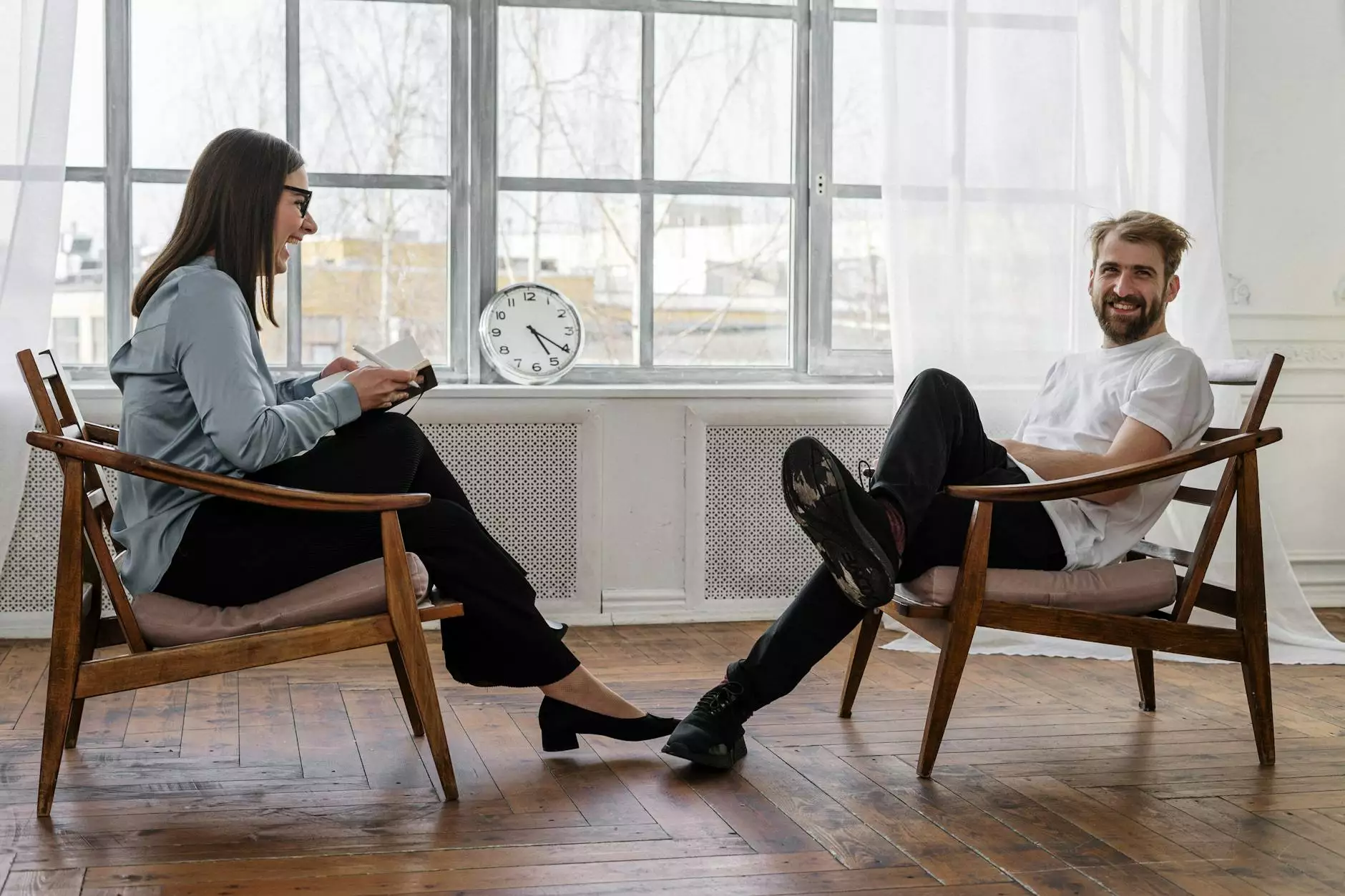 Introduction to SBS Voting Service for Nonprofits
Welcome to the Meaningful Connections Brand Consulting website! As a reputable and trusted business and consumer services consulting firm, we are dedicated to providing high-quality consulting and analytical services to our clients. In collaboration with our trusted partner, SBS, we are pleased to offer a reliable and effective voting service tailored specifically for nonprofits.
Why Choose SBS Voting Service?
When it comes to voting services for nonprofits, SBS stands out as a market leader. Our partnership with SBS ensures that our nonprofit clients receive top-notch solutions that exceed their expectations. Here are some reasons why you should choose SBS Voting Service:
Expertise: SBS has years of experience in providing voting services to various organizations, including nonprofits. We understand the unique needs and challenges faced by nonprofits and tailor our solutions accordingly.
Comprehensive Solutions: Our voting service for nonprofits covers all aspects, from ballot creation to secure voting platform setup, ensuring a seamless and hassle-free experience for both organizers and voters.
Security and Confidentiality: SBS prioritizes the security and confidentiality of voting data. We implement robust measures to protect sensitive information and prevent any unauthorized access.
Customization: We understand that every nonprofit has unique requirements. SBS ensures that our voting service can be customized to align with your organization's specific needs, allowing you to have full control over the process.
User-Friendly Interface: Our user-friendly voting platform makes it easy for participants to cast their votes, increasing engagement and participation rates.
Technical Support: SBS provides excellent technical support throughout the voting process, ensuring that any issues or queries are resolved promptly.
Transparent Reporting: We provide comprehensive reports and analytics, giving nonprofits valuable insights into the voting patterns and results, enabling them to make data-driven decisions.
Benefits of SBS Voting Service for Nonprofits
By choosing SBS Voting Service for your nonprofit organization, you unlock numerous benefits that can help you drive engagement, increase participation, and make informed decisions. Here are some specific benefits:
Increase Engagement and Participation
With our user-friendly voting platform, nonprofits can significantly enhance engagement and participation rates. The intuitive interface and seamless voting experience encourage individuals to actively participate in the voting process, resulting in a more robust and representative outcome.
Save Time and Resources
Managing traditional voting methods can be time-consuming and resource-intensive. By leveraging SBS Voting Service, nonprofits can automate the entire process, reducing administrative burdens. This allows organizations to allocate their valuable time and resources to other critical activities.
Ensure Accuracy and Integrity
Accuracy and integrity are paramount when it comes to conducting fair and transparent voting processes. SBS Voting Service employs advanced security measures to ensure that each vote is recorded accurately and securely, eliminating the possibility of tampering or manipulation.
Streamline Decision-Making
The comprehensive reporting and analytics provided by SBS enable nonprofits to gain valuable insights into voting patterns and trends. This information empowers organizations to make data-driven decisions, ensuring that they align with the preferences and priorities of their constituents.
Customized Solutions for Nonprofits
We recognize that every nonprofit organization has unique requirements. SBS Voting Service offers customizable solutions that can be tailored to meet the specific needs of your organization. Whether it's the branding, user interface, or data collection, we ensure that the voting service aligns seamlessly with your organization's goals and values.
Contact Us for Your Nonprofit Voting Needs
If you are searching for a reliable and effective voting service for your nonprofit organization, look no further! SBS, our trusted partner, together with Meaningful Connections Brand Consulting, is here to support you. Reach out to us today to discuss your voting requirements and how we can assist you in achieving your goals through our exceptional voting service tailored for nonprofits.