Union Election Services
Apr 12, 2022
Services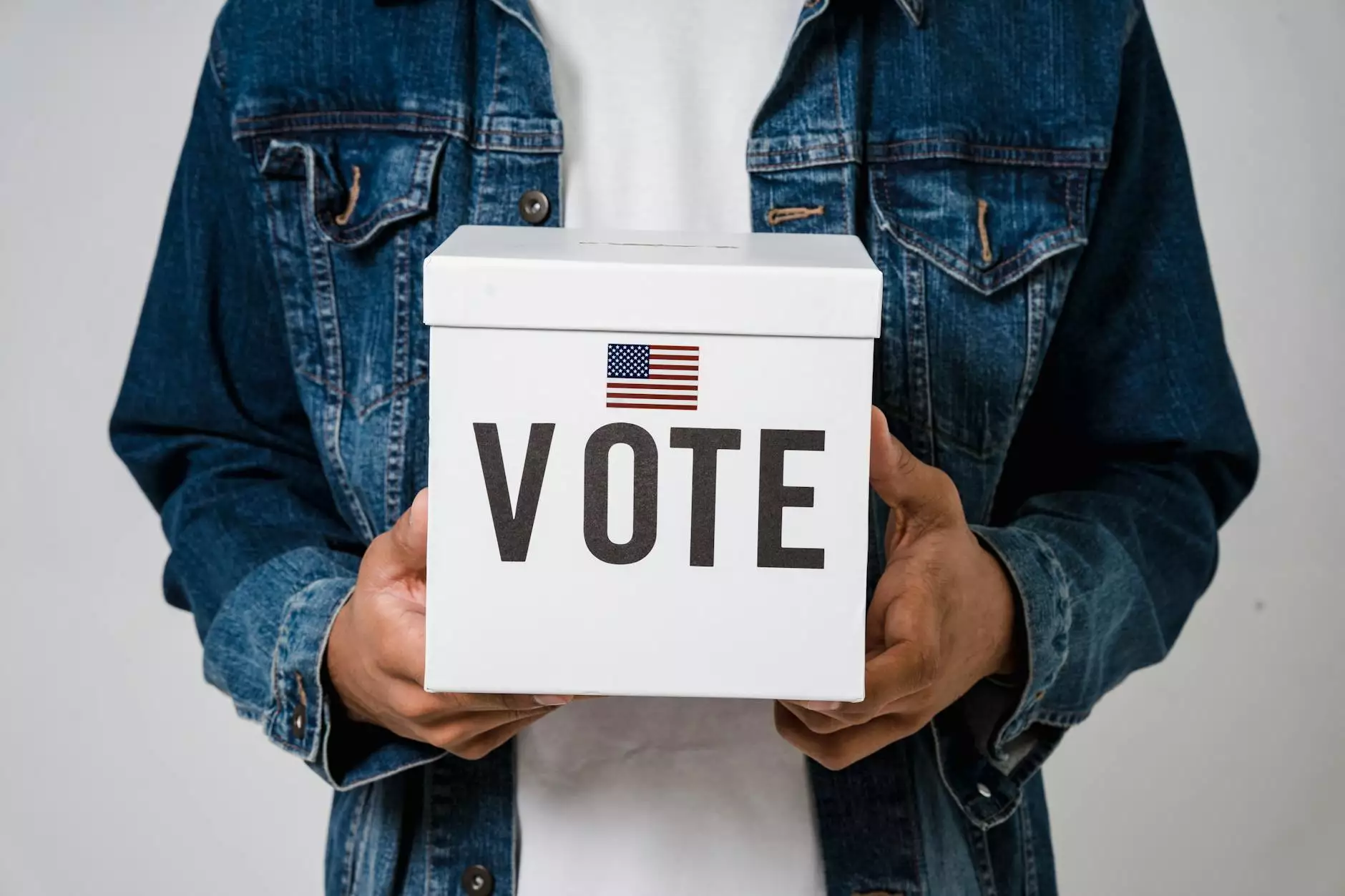 Welcome to Union Election Services by Meaningful Connections Brand Consulting!
Who We Serve: Unions
At Meaningful Connections Brand Consulting, we specialize in providing high-quality union election services. With our extensive experience in the field of business and consumer services - consulting & analytical services, we understand the unique challenges and requirements unions face when it comes to elections.
The Importance of Union Elections
Union elections play a critical role in shaping the futures of both the union and its members. These elections determine the leadership, policies, and direction of the union, and ultimately influence the working conditions and well-being of the employees it represents. It is essential to have a fair and transparent election process that reflects the will and interests of the union members.
Expertise in Union Election Services
At Meaningful Connections Brand Consulting, we have a dedicated team of experts who specialize in providing comprehensive union election services. From the initial planning stages to the final results, we ensure that every aspect of the election process is carefully managed and executed.
Strategic Planning
Our team will work closely with the union to develop a strategic plan that outlines the election goals and objectives. This includes identifying key timelines, creating a communication strategy, and determining the best voting methods for the union members.
Voter Education
We understand the importance of informed decision-making in union elections. Our team will develop educational materials and conduct training sessions to ensure that the union members fully understand the election process, their rights, and the candidates' platforms.
Communication and Outreach
Effective communication is crucial in any election. We will develop tailored communication strategies and tools to engage with the union members, keeping them updated on important election information, deadlines, and candidate profiles.
Voting Process Management
We offer a range of voting methods to suit the specific needs and preferences of the union members. Whether it's traditional paper ballots, secure online voting platforms, or a hybrid approach, we will ensure a smooth and secure voting process, maintaining the integrity and confidentiality of the votes.
Election Monitoring and Reporting
To ensure fairness, we provide independent monitoring and oversight throughout the entire election process. Our team will meticulously track and document all activities, including the counting of votes, and provide detailed reports to the union, giving them full transparency and confidence in the results.
Why Choose Meaningful Connections Brand Consulting?
When it comes to union election services, we stand out from the rest. Here's what sets us apart:
Experience: With years of experience in the field, we have a deep understanding of the unique challenges and dynamics of union elections.
Expertise: Our team comprises skilled professionals who have extensive knowledge in labor relations and election management.
Customized Solutions: We tailor our services to meet the specific needs of each union, ensuring that their election process aligns with their goals.
Compliance and Integrity: We adhere to strict ethical standards and ensure full compliance with all legal and regulatory requirements.
Customer Satisfaction: We strive for excellence in everything we do, ensuring that our clients are fully satisfied with our services.
Don't leave your union election to chance. Contact Meaningful Connections Brand Consulting today to learn more about our comprehensive union election services and how they can benefit your union.
© 2021 Meaningful Connections Brand Consulting. All rights reserved. | Developed by [Your Development Company name]