Cooperative Election and Ballot Services
Apr 29, 2021
Services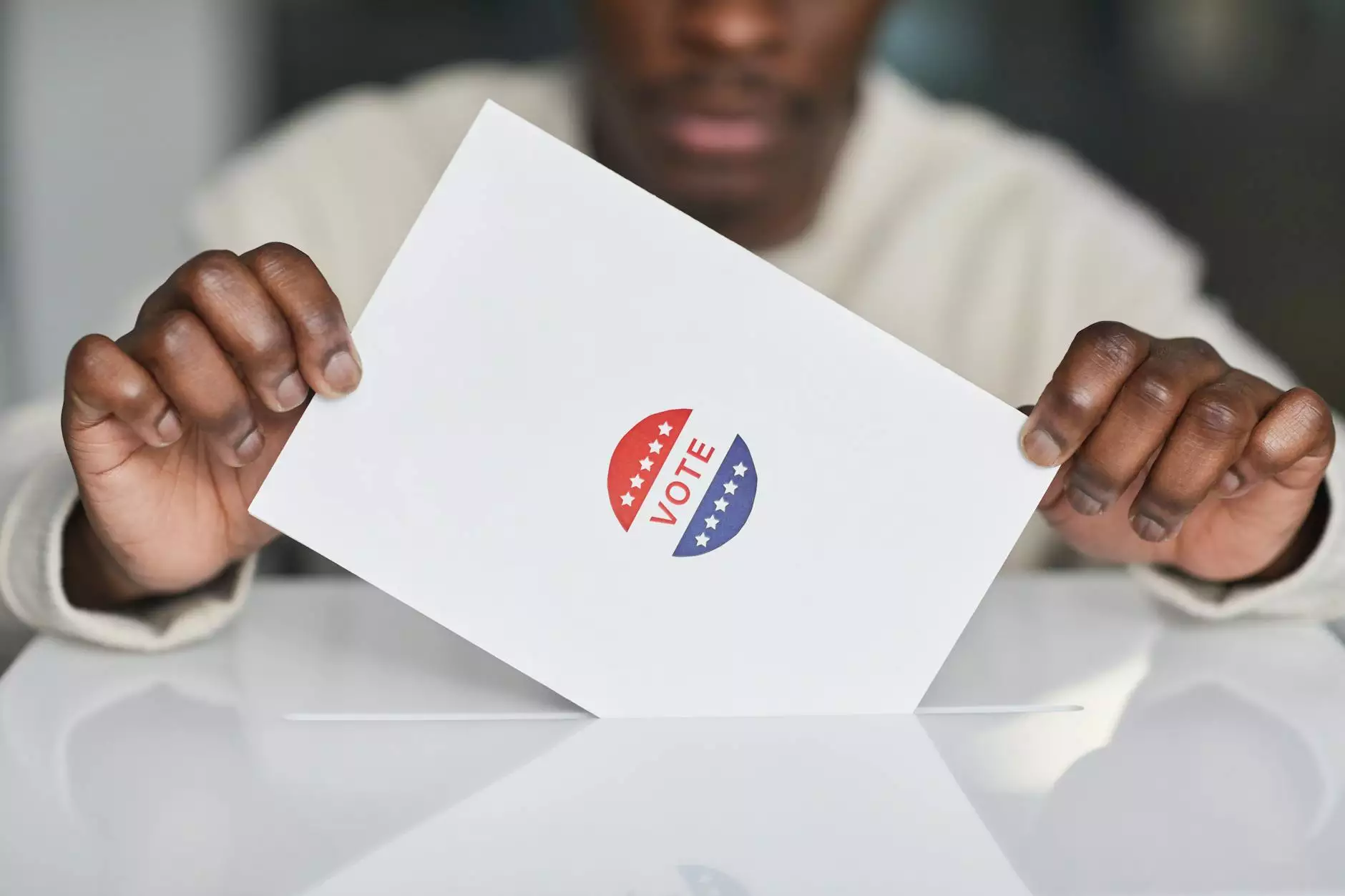 Enhancing Your Cooperative's Election Process
Welcome to Meaningful Connections Brand Consulting, your trusted partner in the world of business and consumer services. We are here to provide you with expert consulting and analytical services specifically tailored to the needs of cooperatives. In this page, we will focus on our comprehensive Cooperative Election and Ballot Services, designed to streamline and enhance your cooperative's election process.
The Importance of Effective Elections in Cooperatives
Cooperatives play a vital role in various industries, fostering collaboration, collective decision-making, and democratic governance. As a cooperative, it is crucial to ensure transparent, fair, and well-administered elections to maintain trust and credibility among your members.
At Meaningful Connections, we understand the unique challenges and complexities that cooperatives face when conducting elections. Our team of experts has extensive experience in assisting cooperatives in navigating election processes, providing tailored solutions to meet their specific needs.
Comprehensive Cooperative Election Services
Our Cooperative Election and Ballot Services encompass a range of critical tasks to ensure a smooth and efficient election process. Let's explore the various components of our comprehensive services:
1. Consultation and Planning
We begin by engaging with your cooperative to assess your unique requirements. Our seasoned consultants will work closely with you to gain a holistic understanding of your cooperative's structure, bylaws, and election policies. This assessment allows us to provide you with tailored strategies and solutions tailored specifically to your cooperative.
2. Election Design and Administration
Our experts will guide you through the design and administration of your elections, ensuring accuracy, transparency, and member participation. We assist in creating customized election materials, such as ballots, nomination forms, and informational brochures. Additionally, we help in implementing secure and reliable voting systems, both paper-based and electronic, depending on the specific needs of your cooperative.
3. Candidate Nomination and Qualification
Meaningful Connections can facilitate the candidate nomination and qualification process, ensuring each candidate meets the eligibility criteria set forth by your cooperative's bylaws. We streamline the entire process, from receiving nominations to verifying qualifications, ultimately saving your cooperative valuable time and resources.
4. Voter Education and Outreach
Transparency and member engagement are key to a successful cooperative election. Our team excels in developing comprehensive voter education programs that inform and empower your members. We create engaging materials, organize informational meetings, and facilitate discussion forums, ensuring your members are well-informed about candidates, voting procedures, and the importance of their participation.
5. Election Monitoring and Auditing
To ensure the integrity of your cooperative's elections, Meaningful Connections offers thorough election monitoring and auditing services. We have a meticulous approach to scrutinizing all aspects of the election process, from ballot handling and vote counting to result certification. Our goal is to identify any discrepancies and provide you with detailed reports that guarantee the transparency and fairness of your election.
6. Post-Election Analysis and Recommendations
After the election process concludes, our dedicated team conducts a comprehensive post-election analysis. By gathering feedback and evaluating the effectiveness of the election, we generate valuable insights and recommendations for process improvements in future elections, ensuring continuous enhancement of your cooperative's democratic practices.
Why Choose Meaningful Connections Brand Consulting?
With our years of experience in the field of consulting and analytical services, Meaningful Connections has established a reputation for delivering exceptional results to our clients. Here are some reasons why you should choose us for your Cooperative Election and Ballot Services:
We prioritize tailored solutions that align with your cooperative's unique needs
Our team comprises seasoned experts with extensive knowledge of cooperative governance
We ensure complete confidentiality and data security throughout the election process
Our commitment to transparency and fairness guarantees the trust of your cooperative's members
We offer ongoing support and guidance, fostering long-term partnerships with our clients
Contact Us for Professional Assistance
At Meaningful Connections, we are passionate about empowering cooperatives and enabling democratic decision-making. Take the first step towards enhancing your cooperative's election process by reaching out to our dedicated team of experts. Contact us today to learn more about our Cooperative Election and Ballot Services and discover how we can help you achieve an efficient, transparent, and successful election!