Life Science | Industries We Serve - Meaningful Connections Brand Consulting
Oct 23, 2021
Services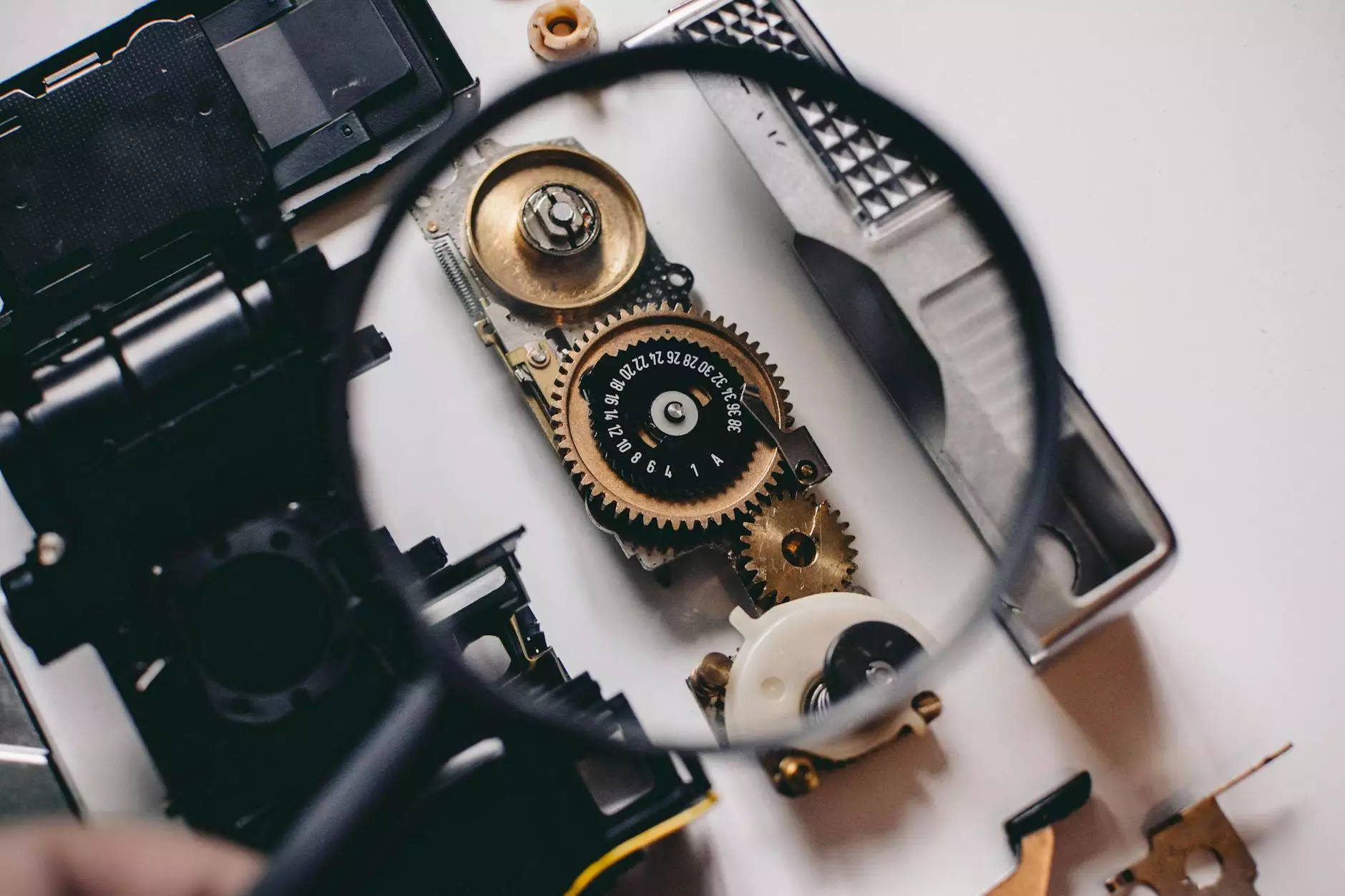 Driving Success in the Life Science Industry
Meaningful Connections Brand Consulting is a renowned provider of business and consumer services in the consulting and analytical services category. We pride ourselves on offering exceptional support to clients within various industries, including the highly competitive and ever-evolving field of life science.
Unleashing the Potential of Life Science
The life science industry encompasses a vast range of disciplines, including pharmaceuticals, biotechnology, medical devices, and more. With relentless advancements in technology and increasing regulatory complexities, it is crucial for businesses within this industry to constantly adapt and innovate to stay ahead of the curve.
At Meaningful Connections, we understand the unique challenges faced by life science companies. We are committed to providing comprehensive solutions that empower our clients to overcome obstacles, optimize their operations, and achieve sustainable growth.
Expert Consulting Services Tailored to Life Science
Our team of experienced consultants possesses deep industry knowledge and a keen understanding of the intricacies of the life science landscape. We offer a wide range of services specifically designed to address the needs of life science companies:
Market Research and Analysis
Our team conducts extensive market research and analysis to help our clients gain valuable insights into industry trends, market demand, and competitive landscapes. By leveraging this data, businesses can make informed decisions and develop effective strategies to enhance their market positioning.
Regulatory Compliance
Staying compliant with stringent regulations is paramount in the life science industry. Our consultants are well-versed in regulatory frameworks and can guide clients through complex compliance processes, ensuring adherence to safety, quality, and ethical standards.
Product Launch and Branding
Bringing a new product to market requires careful planning and execution. We assist our clients in developing effective product launch strategies, optimizing branding efforts, and maximizing market penetration. Our goal is to create compelling narratives that resonate with target audiences and drive success.
Supply Chain Optimization
An efficient and streamlined supply chain is critical for life science companies. Our consultants analyze existing supply chain processes, identify bottlenecks, and implement strategies to enhance efficiency, reduce costs, and improve overall productivity.
Business Development and Partnerships
We understand the importance of strategic partnerships in the life science industry. Our team assists clients in identifying potential partners, developing mutually beneficial collaborations, and negotiating favorable agreements. By facilitating meaningful connections, we help our clients expand their reach and unlock new opportunities.
Why Choose Meaningful Connections Brand Consulting?
In a highly competitive industry like life science, it is crucial to partner with a consulting firm that truly understands the unique challenges and opportunities within the field. Here are some reasons why Meaningful Connections should be your trusted partner:
Unmatched Expertise: Our team comprises seasoned consultants with extensive experience in the life science industry. We bring an unparalleled level of expertise to every engagement.
Client-Centric Approach: We prioritize our clients' needs and goals above everything else. Our solutions are tailored to address specific challenges and drive tangible results.
Strategic Insights: We provide valuable insights based on thorough market research and analysis. Our data-driven approach ensures that our clients are equipped with the knowledge required to make informed business decisions.
Proven Track Record: Over the years, we have successfully assisted numerous life science companies in achieving their business objectives. Our track record speaks for itself.
Contact Us Today
Unlock the full potential of your life science business with Meaningful Connections Brand Consulting. Our dedicated team is ready to assist you in navigating the complexities of the industry and driving sustainable growth. Contact us today to discuss your needs and explore how our consulting and analytical services can propel your business forward.